Fri 15 February
Doppelbänger with Blasha & Allatt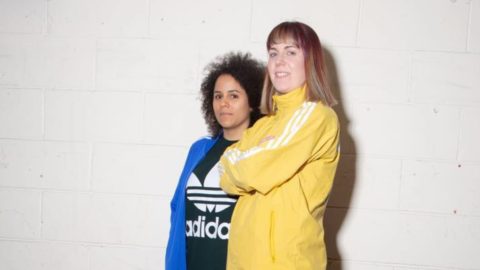 LEZZER QUEST are here to sprinkle some queer back into the underground. Using the power of music provided by our favourite LGBTQ+ artists and allies, and following the mission of our sacred Womanifesto:
We are love, we are free, we are passion, will you be?
Our time is now, the mood is right, take back the dancefloor, reclaim the night.
No room for haters or sneering faces, this space is ours bitch, don't be basic.
Express yourself, respect each other, it's not for posers, it's for music lovers.
The spectrum's vast, we're under one banner, come join our party……
THIS IS DOPPELBÄNGER.
The first intrepid adventurers joining us on our subterranean quest are rising stars of techno – Blasha & Allatt.
Blasha & Allatt are co-founders and residents at Meat Free, hailed as one of Manchester's best techno nights and nominated for best UK club night in 2017. This year has proved to be a big one for the duo, gaining a nomination in the DJ Mag 'Best Resident DJ' category, as well as gigs at Fabric, Dockyards Festival (ADE), Shelter & No Bounds under their belt. Their debut track 'Broughton 93' is also featured on Machine's forthcoming 'Tribology' compilation which sees the girls share label space with Function, Truncate & Psyk.
This is a positive space that welcomes everyone. Losing your inhibitions and making friends on the dancefloor are encouraged and applauded.
CHOOSE YOUR OWN ADVENTURE.
BUY TICKETS
FACEBOOK EVENT