Sub Club x Show • 2manydjs (DJ Set)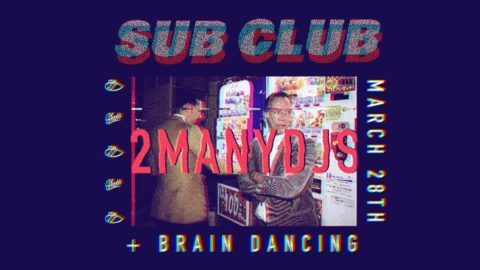 Despite their clever moniker, 2manydjs is just two guys with a digital mixer and a box full of tracks that you'd never think to mix together.
2002 was the culmination of half a year, over 860 emails, 160 faxes and uncountable phone calls to 45 record companies later, the end of an administrative nightmare that gave birth to their groundbreaking album, "As Heard On Radio Soulwax Pt. 2″ with consists of 45 (+ 1!) tracks composed of elements from 114 different productions. They release the album as 2manydjs, a play on a Soulwax song called Too Many DJs.
*** All original tickets are valid for this event
BUY TICKETS
FACEBOOK EVENT