Glasgow! A city growing in reputation for providing the nation with internationally renown DJs. But it's not all house and techno. For all you serious bass-heads out there, we are proud to announce the return of the Frogbeats jungle sessions to Sub Club this Fresher's week, Thursday 19th September – and will be carrying on bi-monthly until May 2014.
'Unleash the Beast' (UTB) has held a regular residency in SubClub since December 2011 helping spearhead the rebirth of the Glaswegian drum&bass/jungle scene. During this time the boys have hosted a variety of guest DJs, who have pumped out everything from old-school jungle, hip-hop, dubstep, breakcore and raggatek (and all that comes in-between!) as part of our sacred mission to entertain the west coast junglist massive who descend down to Jamaica Street.
Each instalment offers clubbers the ideal environment to get loose and skank the night away in SubClub's famed techno dungeon, surrounded by smoke and tribal décor. This year promises to bring to the fore an even greater variety of local DJs and guest MCs. Kicking off this year's session with a bang will be established residents DENNEY, RIZE and PHARO who promise to turn the system up full throttle. There will be a touch of dub and reggae added to the equation, as we welcome upcoming outfit CC SOUNDS to their Sub Club debut, as well as a very special demonstration from MC JAYSPLIFF DUBULO on 'How to Tear Up a Mic'.
To get you warmed up and to give you an idea of the tunes in store this Thursday UTB co-founder and resident Pharo has put together this, relatively tame, all-vinyl DnB mix for your aural pleasure…
Frogbeats Broadcast 015 – Pharo (For SuBlog) by Frogbeats on Mixcloud
So if you're keen to immerse yourself in wobbly basslines, spine-snapping snares and a dedicated crowd of rude boy enthusiasts, get yourself down.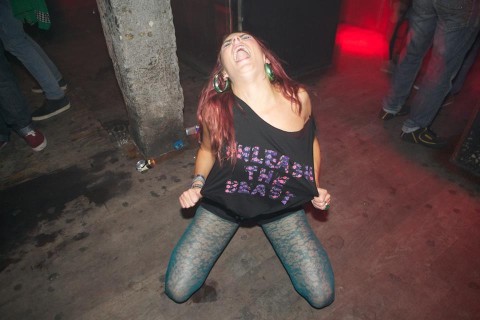 'when we say spine-snapping snares, we mean spine-snapping'
11:06 • 17 Sep 13