Sub Club & Sensu are set to host their 2016 Dimensions Launch Party with Detroit legend Moodymann this Bank Holiday Sunday. Moodymann aka Kenny Dixon Jnr is a firm Subbie & Sensu favourite and we are delighted to bring Mahogani Music back to 22 Jamaica Street! Warm up duties lie with the festival's residents, Dimensions Soundsystem.
The collective are intrinsically linked to Dimensions Festival's very foundations. They offer continuity and a true understanding of what the beloved festival is all about. Ahead of the main event we got to sit down with David and Andy to chat over Abandoned forts, production, roller disco jams and how they became pals with Sensu…
Dimensions Festival is well known for it's production and it's individual look and feel around the abandoned fort. How important do you think this is to Dimensions?
The Fort is already one of the most unique music venues in the world anyway so we start at a huge advantage but there's a great importance placed on creating a look and feel round the site that creates a synergy with those surroundings. It's important that the work that goes into the site design enhances the strength that the site already has.
Johnny Scratchley and his team do an amazing job of this year on year, managing to highlight the Fort as the star attraction whilst continuing to evolve the look of the site.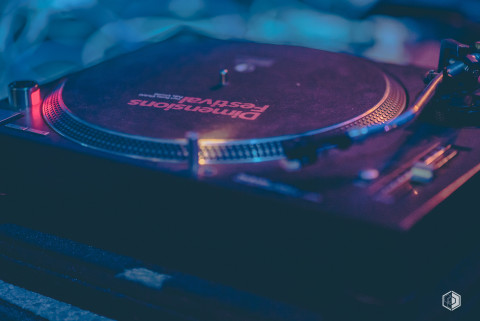 Dimensions is one of the few festivals that showcases up and coming talent. Is it difficult to do this amongst other festivals that are going for bigger more main stream bookings? With regards to programming, how do you find the balance between bigger and smaller acts?
There's a bit of dedication to actually doing this and at first, perhaps it was a bit tougher but the benefits of investing in artists have really shone through. We have such strong relationships with artists and always hope to work with people on a longer term basis so this adds to the atmosphere and feel around the festival as a lot of those artists come and stay for the week and really get into the culture of the festival, and really understand what we're all about.
Dimensions sets are now at legendary status, like Petar Dundov's (a personal favourite) do you take great pleasure in recording the sets and allowing the festival goers to listen back and relive the moment? Is it a tight selection process?
Andy: It's amazing for us to have access to these sets. We try and have as many recorded as possible but as you can imagine getting them all signed off is tricky sometimes. With them all being recorded live any mistakes sees the release blocked by artists or management. As a result the office is literally a gold mine for unreleased Dimensions mixes, I think maybe only 20% of our sets get an actual release to the public, a shame I know! If you want to hear them you either need to work in the office (we have jobs going atm. by the way!) or know how to bribe the artist you want to hear to give you a copy. On a side not to this Dan Shake actually used to co-ordinate the recordings of all the sets with me at the Festival. Thats how he ended up being by the stage when Mooodymann was playing Dimensions a few years back and when he handed him his demos that eventually got signed to Mahogany Music!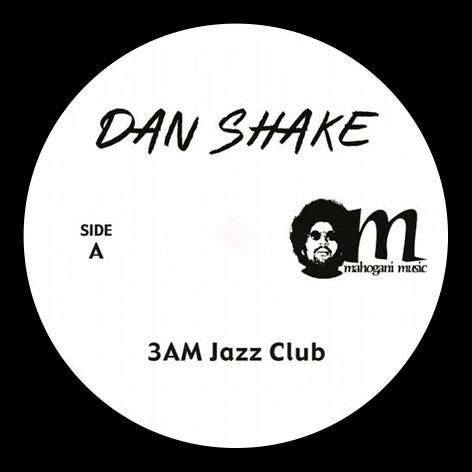 Dimensions is a whole experience. Why is it important that the festival has a specific feel? what was the process in deciding this?
Andy: I think its pretty natural and there isn't too much thought that goes into it. Hopefully its pretty organic, the most important thing is that we aim to provide the best possible environment to hear the music we love. The 19th century Fort and Roman Amphitheatre provide the venus and the sound systems are the best we can provide. We other vital part is an inclusive environment. We have spent a lot of time working on our international launch party series and built up a network of some the best promoters and music brands worldwide (Shouts to Sensu and Sub Club!)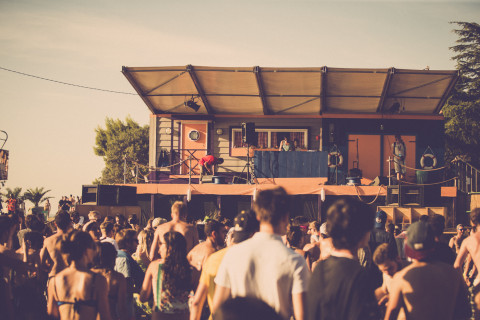 They have been instrumental in spreading the word about Dimensions to the heads into the same music as we are in their region. So it is not too forced, or I hope not! its word of mouth. As a result we have less than 40% of the people on site from the UK the other 60% is a mix from all over other parts of Europe and even as far as India, Australia Thailand and America. We are really proud of this and think it gives an inclusive feel to the festival where a mutual appreciation of good music is the only pre requisite.
We are always interested to hear what other music artists are listening to at the moment. Any tracks or producers that stand out for you recently?
David: hmmm, there are so many, literally thousands but very quickly off the top of my head I'm still really excited by the work that K15 does, and although it seems obvious, you always have to keep an eye on what Moodymann is doing. I guess add to that Broken English Club on a techno tip.
Andy: I have been working quite closely with a friend out of Atlanta called Byron The Aquarius for a while. We booked him for Dimensions early this year and its been great to see the reception his Sound signature and Wild Oats releases have got, he is a real talent and I'm excited to see how things develop for him.
Andy: The new Omar S The Best album is on a lot at the minute. Im really into Stefan Ringer, another producer out of Atlanta. Cuisine Dub is an amazing artist from Croatia who will be at the Festival this year. I'm into a lot of electronic soul and lower tempo bits too so the latest Rhythm Section vinyl release from Silent Jay and Jace XL is getting a lot of plays, (although not a recent release) as is ABRA and Kamasi Washington's album. One thing that keeps getting me is the quality of the music being released recently by some of the greats on the scene who have been round a little while; Larry Heard is still releasing essential and relevant music, the same with the likes of Kai Alce, Reggie Dokes, Marcellus Pittman, Mike Huckaby, OB Ignit (a personal highlight) the new Patrice Scott EP and aforementioned Omar S album. We have heard from very reliable sources Larry Heard is sitting on some amazing unreleased music too so looking forward to them hopefully seeing the light of day!

What can we expect from the festival this year? Are there a few surprises lined up?
Andy: With it being our 5th Birthday and its our best ever lineup in my opinion and we have a few extra surprises up our sleeve for the Festival, stay for the Monday after Dimensions is all I'm saying. The site is going to be looking quite different this year too, we are excited for you to see the improvements but will leave the rest as a surprise! (I'm even annoying myself with that answer but have been sworn to secrecy! Its going to be a good year.)
David: Well, not actually a performance as such but as we come to our 5th Anniversary we are working on a very big announcement to celebrate. It's been a long project but it should come be announced in advance of the festival and to fruition on site. You'll have to keep an eye on our Dimensions Soundsystem Facebook page for more info!
How did you get to know the Sensu crew? How did that partnership come about?
David: I actually met the guys from Sensu back when I was doing Technique in Leeds many years ago and we just hit it off. We just became friends and started to work together on various things like The Garden Party which I used to run and Dimensions when we launched. It's all been a very organic process.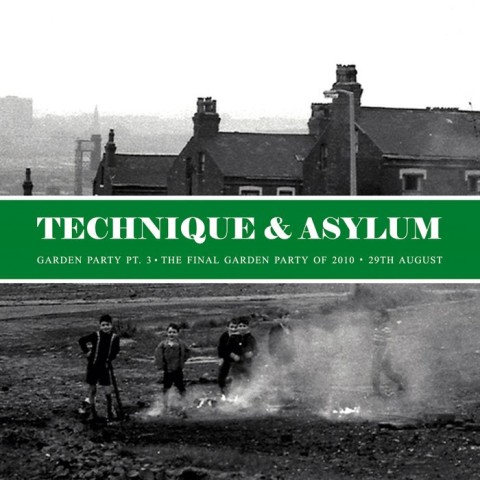 What are you expectations of coming back to Glasgow, and to play the Sub Club for the very first time as Dimensions Soundsystem?
David: I've played on my own before so I have an idea of just what to expect. I already know that it's going to be one of the highlights of our year. There's very few clubs in the world that even come close!
Andy: I have chosen these words carefully ….I'm fucking excited!! I have never been to Glasgow before, but I am all too aware of the reputation of Sub Club as one of the best clubs in the world and to have Moodymann headlining too…. I cannot wait! Feel seriously blessed actually. Thank you all involved.
To keep in theme with the Moodymann himself, can you please send us over 5 Dimensions Soundsystem Roller Disco Jams and a wee line of why you picked each one…
David – Kathi Baker – Disco Jam
Well just listen to it! Makes me want to strap on my boots as we speak. Mind you, it's a few years since I skated – not sure if be able to stay upright now!
Gwen McCrae – Keep the Fire Burning
You've got to have funk at the Roller Disco and Gwen McCrae brings it here. High energy business!
Andy: George Clinton – Atomic Dog
Tribute to someone who is now a Dimension Festival legend and a past headliner, George Clinton. Also a nod to a Moodymann collaborator.
Loose Ends – Slow Down
All in the title, one for the mediocre skaters and I love Loose Ends a lot.
Skyy – Call Me
My Dad is actually from Montreal and was nearly a pro ice hockey player, he is the best skater I know. He was also heavy in to the Montreal disco scene and a very good dancer, this track reminds me of him and skating to disco. (p.s. Shouts to Papa Lemay and his disco records still in my record bag today.)
2nd release tickets now on sale from HERE or RA.
09:24 • 27 Apr 16