Harri & Domenic's Saturday night guest is part of a new generation of producers incorporating the signature tropes of classic Chicago house into a post-millennial reinvention of the genre, creating a wealth of new takes on one of the most influential sounds in the history of electronic music. Few producers, however, have done so quite so deftly as London-based producer Mike Greene, aka Fort Romeau. An epic Subculture debut in the making!
Ahead of the weekend we asked Mike to empty the contents of his record bag on to the Subbie floor…
How important is the role of the resident?
I think a good resident helps shape the ethos and identity of the club, a club can survive on the strength of its residents if they are doing their job, musically speaking at least, perhaps not financially! In terms of providing warm up sets only the very best DJs can do it properly and its almost exclusively a thankless task. 
What are your expectations of Glasgow and your debut at Harri & Domenic's Subculture? (Longest running house night on the planet)

I'm very excited! I've never had a chance to visit Sub Club so really happy to be playing.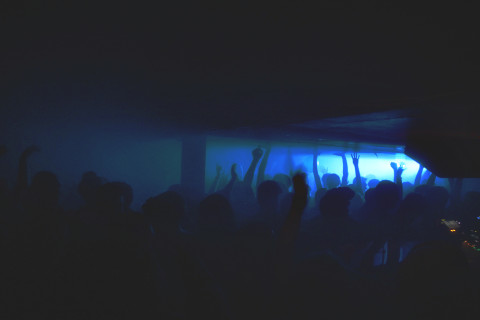 We are always interested to hear what other music artists are listening to at the moment. Any tracks or producers that stand out for you recently? 
Theres so much good stuff around these days, too much to take in really. Everything on Hivern Discs, my friend Massimiliano Pagliara, whose tracks I must play more than any other producer, young buck Orson Wells, Jonathan Kusuma, all the Honey SS crew, loads of stuff. 
What's your DJ schedule and plans like for Summer 2016?
Busy! lots of festivals and new places. Hopefully lots of cocktails on the beach…
EMPTY YOUR RECORD BAG ON THE SUBBIE FLOOR:
The track you'll be opening your next DJ set with?
This absolutely killer new one on Hivern Discs…
The track you can always play to rescue a dance floor?

Ohh depends on the dance floor and the particular emergency at hand. But sometimes you just need to get a bit slinky, this does the job…
The track or mix you would listen to on a beach in Australia?
I would listen to this mix of fantastic 80s Japanese electronic music while drinking many Mojitos…
The track that currently gets the best reaction for the crowd?

This, I actually like the A2 better, but i can't find it online…
The track you'd play at your auntie's wedding?

This one probably keeps everyone happy…
An all-time track you wish you'd signed to your label?

And not just for the substantial royalty checks…
The track/album which you would listen to on your iPhone in an airport?

One of my favourite LPs by Move D, listen to this all the time when I'm traveling… 
The ideal festival track?
Not a mashup fan but this is always irresistible..
The track you'd play at sunset in Ibiza?

Shameless self promotion..
The track you want played at your funeral?
Your ideal Sunday listening soundtrack?

My favourite YMO record, but any of them will do…
If you could pick any movie from the past, what one would you love to have recorded the soundtrack for?
I actually had the idea to re-soundtrack the entire works of John Hughes with the Live At Robert Johnson catalog, I think its a brilliant idea but where would you get the dialog tracks from? Tricky business. 
Here's some of Fort Romeau's latest offerings…
Advance tickets for Saturday are on sale HERE or from RA, then there will be more available on the door from 11pm.
13:54 • 18 May 16