Don't Drop are back and it's time for a milestone event. To celebrate such lovely longevity we invite you all down to 22 Jamaica St to help them party it up in the only way they know how. As it's such a special occasion the special guest is the one and only D'julz.
Julian does not mess around behind the decks as we're sure you'll agree and its an honour to welcome him to Subbie.
" Whenever I think of D'julz my mind sends me almost instantly to Circoloco at DC-10 where i will forever remember seeing him for the first time, i look up to the booth with my sunburnt stricken face, there he is, effortlessly inflicting his rhythm on the dancefloor." says Dont Drop resident Kris McEwan.
Julien is no stranger to the vibe at DC-10. He basically helped create it himself.
D'julz has been on our 'most wanted' since we started Dont Drop, so when it came time to picking a guest for our 3rd birthday it was an easy one for us. His back catalogue could keep you grooving all night, not to mention his current releases via his 'Bass Culture' imprint.
When we were offered the opportunity to interview him for the Sublog. We wanted to take influence from our followers and everyone involved at Dont Drop, thanks to everyone who chipped in their two cents! We hope you enjoy reading this as much as we did and we can't wait to see you all down the Subbie come Thursday 19th May for our biggest party yet.

1. Hi D'Julz, we hope you're well and having a great 2016 so far, thanks for taking the time to answer these questions, we appreciate that. First off, What originally inspired you to produce music and where do you find your inspiration from now?
When I started going out I never pictured myself being a DJ, and even less so a producer. It was a very slow process to become both, almost 10 years to become a full time DJ and another 10 to produce and I'm still learning everyday . My main inspiration always comes from the dancefloor but I get inspired listening to other genres of music as well.
2. So you've been running your Bass Culture label for 7 years now, what element do you like best about running your label and where do you see it in 10 years time?
I love discovering new tunes and new artists, basically the A&R part, I hate everything else, haha. It takes so much time away from me being in my studio but luckily I have someone helping me. In ten years the label will be reaching its
100th release… Which will make me very proud obviously .
3. Do you still collect records / vinyls? If you had to hazard a guess how many records do you own and do you have any favourites?
I never stopped collecting vinyl, and in the last 4 or 5 years it's great to see so many new labels appearing and record shops opening, so I need to make space in my collection. I have around 15,000 records but I'm gonna sell about 2,000.
I won't even touch my Detroit Techno, Chicago house section, these are the most timeless ones.
4. What's your fondest memory from when you moved to New York in 93?
Clubbing there was a fantastic experience, so was record shopping. Visiting all my favorite labels to pick up promos, hanging out with many legendary artists. Above all, living in this amazing city was unique and one of most exciting
moments in my life.
5. Who is/are your favourite artist/artists at the moment?
In the new comers area I follow guys like Vahrat, M.P, Mr Top Hat & Art Alfie, Lady Blacktronika. But I also love what some more old school guys like Cab Drivers, Floorplan, Mr G, Ron Bacardi, Jus Ed are doing at the moment.
6. What's the best gig you played recently?
Heideglühen. My new favorite club in Berlin, and possibly the world.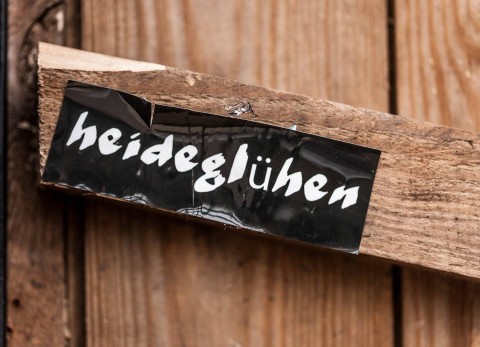 6. What is something that bugs you about the current DJ scene and why?
Having to spend too much time for self promotion instead of digging records or making them can be frustrating.
7. If you could meet one person dead or alive who would it be and why?
I always answered Prince to this question.

8. We hear you're really looking forward to the gig, you must have some fond memories of Sub Club ?
I always loved Sub Club, I'm honestly very, very excited to come back. I always had an amazing time playing there with Harri and Domenic who are in my opinion some of best resident DJs in the world but I look forward to playing on a
Thursday for the first time. I'm sure it's gonna be just as great.
9. Also last but not least our random question for the day is, if you had a pet armadillo what would you name it?
Napoleon, don't ask me why.
Be sure to check out D'julz latest mix for Mixmags In Session series

To celebrate our birthday we're giving away a signed copy of D'julz latest vinyl release 'Houdini' and also a pet armadillo! Check HERE for more info.
www.facebook.com/dontdropuk
Twitter: @DontDropUK
Instagram: @DontDropUK
18:31 • 15 May 16