Wed 31 October
Rare • Dead Space // Subbie Halloween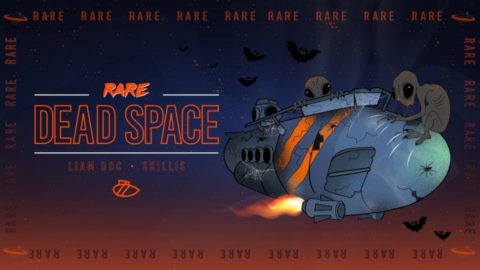 Captain's Log 001,
The power went off last month. Most of the crew are scattered and it's only a matter of time before those lurking outside find their way in. We've taken heavy casualties throughout the long, dark nights – we need reinforcements urgently. The brave RARE troopers have managed to fight the creatures back to the funkiest corner of the HMS Subbie. But they won't be stopped. They can't be stopped. It is the end of humanity as we know it. This is an emergency broadcast to survivors to join us in the last stand in the depths of Glasgow's finest vessel on October 31. They cannot reach Earth.
Our veteran Captain, Liam Doc managed to set off a distress signal before leading the hunt in search of the finest, heaviest and dirtiest artillery he can get his hands on. Reports are Commander Skillis of the Headset fleet has responded and is on his way to help pound back the impending invasion.
Don your best costumes and join the fight.
BUY TICKETS (on the door)
FACEBOOK EVENT