RARE • Every Wednesday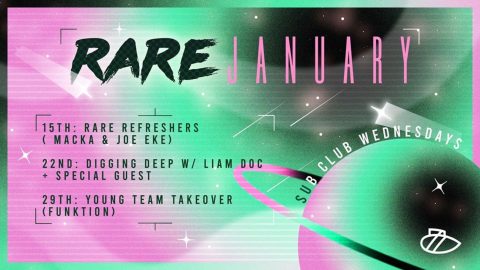 The last few months of 2018 have been Rare's best in the big city yet. They have created a haven for dancers less interested in bottle packages and more interested in dancing to the finest selectors and music the city has to offer week in week out.
There was no rest over the festive period as Rare have been busy behind closed doors working away on their 2020 program and we can confirm it's a whopper. They go head first into it this week for refreshers and if September is anything to go by, you better be down early to secure your dancing spot.
Guestlist
FACEBOOK EVENT