Sat 01 June
Subculture • Larry Heard aka Mr Fingers (LIVE)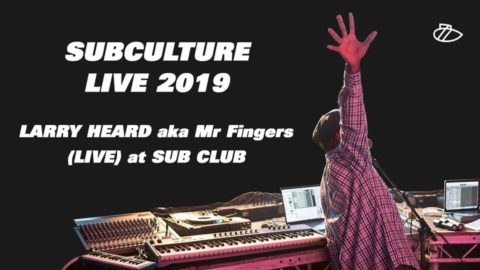 Of all the great artists who have shaped electronic music culture, Larry is 100% top of our list as the single most influential.
His 'Mystery of Love' release in 1985 and the 1986 'Washing Machine' EP which included probably the greatest house music track of all time 'Can You Feel It', changed the way people thought about dance music forever. For years the Sub Club walls were adorned with a continuous sound wave spelling out the immortal line, and Larry also headlined our reopening in 2002 following the fire closure.
After his mesmerising performance for Sub Club last year at Glasgow's Barrowland Ballroom, we thought it would be right to invite Larry Heard to perform his live set in the heat and intimacy of Sub Club.
25 years since it's inception, we kick off SUBCULTURE LIVE with a number of key live performances in 2019. Larry Heard aka Mr Fingers will be the second instalment of our live series. Rarely do you see these artists perform in such an intimate club venue.
BUY TICKETS
FACEBOOK EVENT