Back to Scotland for the first time since 2012, Mike Servito is from a era when ideas were fresh and DJs like Claude Young, D Wynn, Derrick Carter and Mike Huckaby were informing an upcoming generation.
There is a high chance that Mike Servito is your favourite DJ's favourite DJ. When Resident Advisor put Mike's No Way Back set from Movement as their number one mix of 2014, it was of little surprise to anyone that had ever seen him play before. This year, after smashing his way through Dekmantel, Panorama Bar, and ADE, he is fast becoming the name on everyone's lips. 

Ahead of his set for Bigfoot's this Friday at Sub Club, Mike tells us about growing up in Detroit, the importance of friends, and getting his shoes dirty.

Three of our recent guests at Bigfoot's (The Black Madonna, Marcellus Pittman & Ryan Elliott), each had a lot of really nice things to say about you – how far back do you go with those guys?
I go back with Ryan Elliott the furthest. We are connected through our Ghostly accolades. We really did cut out teeth together in the early 2000's. We were always record shopping and running into each other and talking music. He is one of the best. He's unreal.
I feel like I just always knew Marcellus. Like, forever! I can't even pin point where I met him. He's the coolest Detroit kat and has maintained his creative genius for years. He's quite special behind the turntables as you well know! I love the Detroit heads and Marcellus is the epitamy of all that.
The Black Madonna and I have only known each other for a short time but we should've crossed paths in the 90's. I first saw her in Detroit during a Movement pre party hosted by Smart Bar. It was love at first sight. She really felt every record and knew what she was doing and where she wanted to take it. In complete control. She is an in inspiration to everyone. She has a powerful story to tell and a true voice of a generation.
Playing regularly alongside The Bunker New York residents, growing up in Detroit and now living in New York, there must be a lot of musicians and DJs that have influenced you over the years – who's had the greatest impact on you and why?
That is a long ass list. I have to attribute that to my friends. I can say Richie Hawtin. Jeff Mills. Derrick May. Mike Huckaby. Derrick Carter. Ken Collier and so on because they really did inspire me. But, the truth of the matter is my closest DJ friends had the biggest impact. Magda. Derek Plaslaiko. Carlos Souffront. Patrick Russell. Jason Kendig. They are the ones that kept me interested in seeking out this music over the years. The connections are deeply rooted.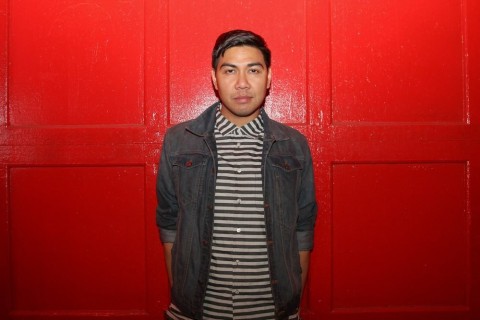 Do you see a lot of differences between clubbing in the States compared to Europe? If not, what are the similarities?
I think it just has to do with the quality of living vs. lack of. It's always been more loose and free in Europe as opposed to the uptight American way, closing early and all these rules and so on. I suppose it's all changing for the better. We'll see what happens.
It depends where you are, really. People are definitely pushing the party agenda more in the states. But, I really don't think about it too much. At the end of the day, we are going to find a way to party and make it go off whether it's Brooklyn, Pittsburgh, or Berlin.
You've been involved in some pretty cool parties (Poorboy, Syst3m, Untitled, Dorkwave). It would be good to hear a little about some of them; the music, the venues, the people…how did you got involved?
How much time do you have? The "brief" run down of my DJ history:
Poorboy (Dat Duong) did some of the best parties in the early 90's throwing events in legendary spots like the Packard building and booking people like Dan Bell, Claude Young, Todd Sines, And Carl Craig. The first to take a chance on me. Forever indebted.
Syst3m was a 90's promoter (rest in peace Dean Major) that also booked me. Some of the most legendary Detroit parties were Syst3m events, booking big shots like Derrick Carter, Mark Farina, Terry Mullan and every big rave DJ on the planet. Dean was one of my earliest supporters. Even before throwing parties, there was a house and techno bond between Dean and I.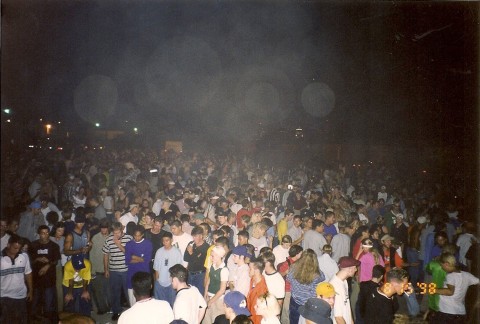 Untitled was the mastermind of Sam Valenti from Ghostly and Jon Ozias of Motor Lounge. I had run into Plaslaiko in New York summer of 2002 and he had mentioned doing a residency in Detroit. I think within a few months time we had a weekly. Matthew Dear. Derek Plaslaiko. Tadd Mullinix and myself every week for 3 years in The Shelter which is the basement of St. Andrews Hall. Ryan Elliott eventually filled in/rotated with Tadd. I think we all really honed our skills during this time. All of us were so proactive in music, buying and sharing tracks. Matt would test out Audion tracks on a shit system! How things change…
Dorkwave was the most fun. It was a wild concoction of complete fuckery. We really let loose with that one. We had this sort of "fuck you we do what we want" attitude. It was Untitled's fucked up kid brother, basically. It was a free party once a month in a dive on Michigan Ave downtown. It was a mix of scenes. Techno kids mixed with hipster scene types. A mixed audience of gay and straight. We played everything from Aphex Twin to Yaz (mixed well and not so well) It was smokey and drinks spilled on everything…including my records. It was a chaotic, fun, hot mess of a time. My shoes are too nice for that kind of chaos now!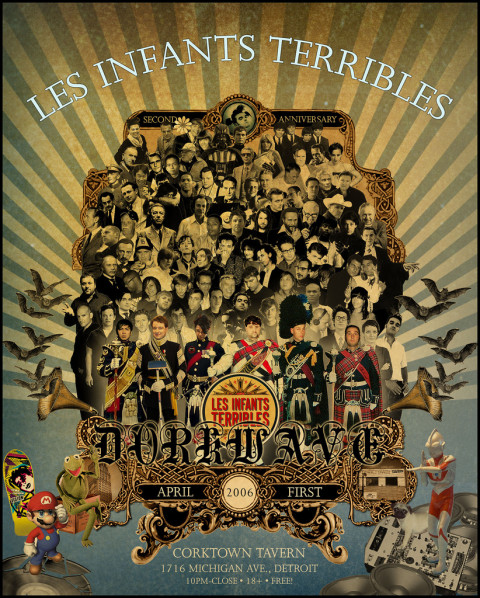 What caused you to take a break from DJ'ing, and what made you get back into the game again?
I wanted to move to New York and get on with my life. The passion for it was fading. Everyone was moving away. I felt like I hit a dead end. I just wanted to reset. I knew I needed to go to New York and just test myself. As an adult. As a human being. I was looking for change, ultimately.
What are some of the records that haven't left your bag this year?
I have these two Alan Oldham records I play. They are early Generator Records releases that I dug out of my parents basement when visiting back home in Detroit earlier this year. I forgot what they sounded like but I knew I loved them, so I took them back to New York without even bothering to listen. I freaked out when I finally took a listen. They are the most asked about tracks when I play.
I have a Luca Lozano & Mr. Ho record on Creme Organization and a Jann record on Land of Dance that hasn't left my bag for months.
There's a Zodiac 44 record that I can't stop playing called Invisible Scum and every track is exactly what I want in a release. I play all 4 cuts. My favorite is this Mark Broom remix that just destroys the dancefloor.
Also, various Larry Heard records never leave my bag.
It's been a few years since your last visit to Glasgow – a lot of people still remember it clearly (and fondly!) though. Do you remember much of the Sub Club?
Like it was yesterday. It was the club's 25 year anniversary! I recall Matt Dear texting me a photo at Subbie a week before. It was like Dixon, Carl Craig, Matthew Dear, Magda and and so on…and then there was my name! I felt like the luckiest guy in the world. I was on a UK bender that weekend starting off in Glasgow and ending in Manchester! I remember the energy and excitement and the feeling!
Can you tell us some of the highs you've experienced over the last 12 months?
I think I'm having a great year overall but Movement, Dekmantel, and the ADE closing party I just did last weekend in Amsterdam are standing out. I think simply for the exposure it's given me! I don't consider myself a festival type really, but I've been fortunate to have these incredible opportunities this year.
We just did The Bunker New York with Paranoid London Live in Brooklyn where I tagged with Derek Plaslaiko before and after the live set. A really no holds barred kind of night! I love that we can improvise and make it happen. More back to back sets with Derek in the future I think.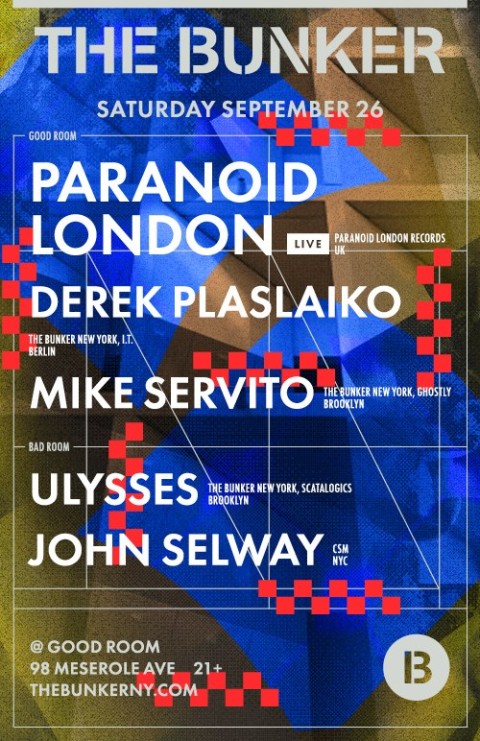 Your sets this last couple of years for No Way Back, the Bunker podcasts, Beats In Space, Dekmantel, all seem expertly put together. Do you plan ahead much or are you a go with the flow type of guy? Does it just, come out? 


Almost all my mixes are programmed on the spot. It really does just come out of me while I'm in the groove. The only mix that I ever actually planned was the Dekmantel podcast. I knew it was special and was going to reach a lot of people. I wanted to make sure it was representative of me and how I play. But even then, it was pieced together an hour before it was recorded and done in one take. I felt really good about that one!
In an ideal world, what will happen to you over the next 12 months?
I'm hoping the bookings keep coming and I stay on top of my game. I'm on a high right now and I'm hoping I stay there for a bit. I'm aware the kids are talking. I'm having a moment and the year has been very kind to me. I'm hoping for more great gigs and travel and excitement in 2016!


Adv. tickets for Friday are on sale HERE, then more on the door from 11pm.
11:53 • 20 Oct 15