Our Unleash The Beast started just over two years ago now. Disheartened with the lack of Drum and Bass in Glasgow, we wanted to bring something new to the fore of our beloved city's club scene and project the ideals that are important to the spirit of Frogbeats – community, originality and enthusiasm. As the name suggests, it has always been about letting loose to an array of old and new school jungle and Drum and Bass, hand-picked by our residents. 'Subbie', with their world-renowned sound system and underground culture to boot, was chosen as the perfect venue to hold our night in. There were many whom, although they loved the idea, doubted the local appreciation for Drum and Bass. But here we are still going strong.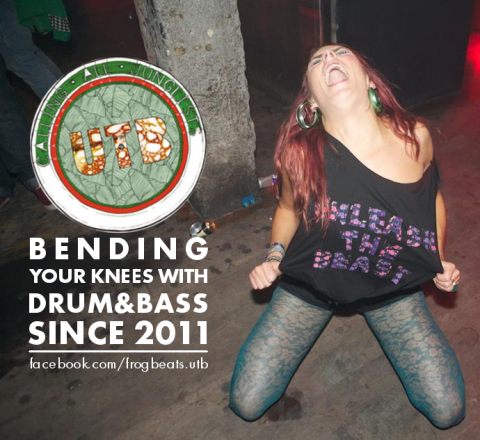 From the start we knew it would be a venture into the unknown; we were amateurs just starting out. Our innocence was, however, outstripped by our desire to succeed. We decided that we wanted to challenge the homogeneity of club nights, keeping our bookings fresh and local. This gave the night more of the community feel we were going for. It also kept the cost of entry low, and we could do more in preparation in tandem with our guests before a show. It would be nice to make a living out of this one-day, but we treat it as more of a hobby, or passion for use of a better word. We're ultimately out to show people new music (or old), make new friends and put a sick night on for our old ones, keeping everyone coming back for more.
In the beginning there wasn't much of a Drum and Bass scene in Glasgow and I remember hearing on numerous occasions that 'Drum and Bass and Glasgow do not work together', to which my response was "we'll fuckin' see about that". While Symbiosis, a night that has been running since before we started, was catering to the harder side of Drum and Bass, we decided to go down the relatively lighter route of styles like Intelligent, Liquid, Dubwise and especially Jungle. It's a genre not for the faint of heart, but we knew under the crumbling wrecks of student flats lay a generation of bass lovers lying in wait for our arrival. Unfortunately for us, having a Thursday night slot means that all the old-school junglists find it difficult to make it down on account of having to take little Timmy and Isobel to school the next day, but when they do show they're always the last standing. I think that in recent years we've definitely seen a trend in different styles of nights popping up, and it's good to see that everyone is yearning for a slice of something new. Despite our concerns for an audience, at our first event we managed to attract around 200 people down which was happily a sign of things to come. Proof that there's a niche for every type of music, you just need to know people who love it or will love it – fortunately the Glasgow community has a wide palette.
As most promoters will know starting a night is tricky and the few nights after your launch can really make or break it for you. Unleash The Beast had its ups and downs, profits were made and lost, and at times we weren't sure what we'd got ourselves into. But in true Frogbeats style a positive attitude prevailed and we started finding our stride. With that stride came more guest bookings and the night evolved to bring a variety of MCs and DJs down, shaking up the vibes with their own flavour in sequential sessions. One thing that has established the night more was moving from a monthly slot to a bi-monthly – 'unleashing' on a monthly basis is not what the doctor ordered. This is a good tip for anyone who wants to start up a night while juggling other priorities.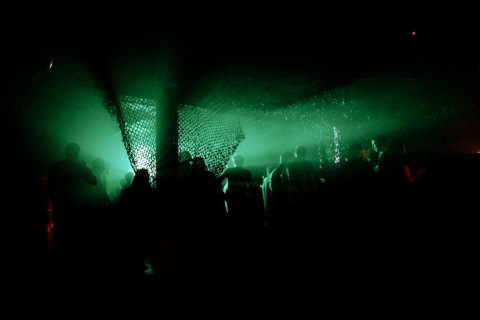 So what does the future hold for UTB? Well we're certainly broadening our horizons. There has been some chat about experimenting with MCs and scratch battles next year. There's been even more chat about bringing some bigger names to bolster up our bookings, names that are renowned and respected in the underground. Name's any discerning Drum and Bass enthusiast would sit through a Paris Hilton remix of 'Friday' to see. Frogbeats are proud to report that residents Denney, Rize and Pharo are already committed to festivals in the summer and we've been spreading the word to bring a crowd in from further lands.
For our latest project we put together this video of our next guest, JMD from Perth, showing off his turntablist skills alongside our resident Denney. This is one of many we've got in the pipeline and it's projects like these that keep us excited about what we do. We know it's our passion for bringing you the freshest sounds that keeps people coming down to the night. Or maybe it's just to have a wicked time. Either way, we always feel blessed to see smiling faces down at our nights. Now when we hear of people asking where they can hear Drum and Bass in Glasgow we have an answer, and if you were one of these people then now you know.
Come and join us for our next party this Thursday the 30th of January…

**WORDS BY RUSSELL MC MAHON (FROGBEATS PROJECT MANAGER) 
13:04 • 27 Jan 14