On Saturday 15th, with the residents AWOL, Subculture are drafting in a damn fine Dutch contingent to keep things moving. Situated on the Wibautstraat in East Amsterdam, Trouw club is the electronic beating heart of this most hedonistic of cities and certainly a Sub Club soulmate if ever there was one.
Their world-leading nightlife natives Young Marco and Olaf Boswijk are in the house. DJ and producer Young Marco has been on the forefront of his city's underground scene for nearly a decade. With several now infamous residencies under his belt and a notoriety for exemplary and unique sets his releases have become sought after collectables and garnered props from the likes of Dixon and James Murphy.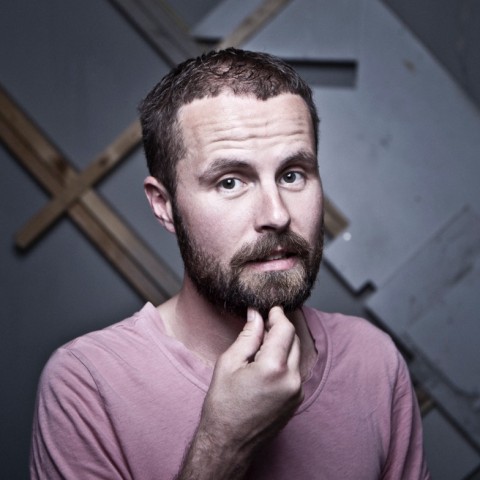 Olaf Boswijk, the man behind Trouw and one of Amsterdam's most influential shakers and makers. Leading the way as club owner, dj and booker, he has established a fresh, more diverse and cutting edge sound in the city. His strong musical vision has brought slow- burning madness to his dance floor and his Sunday residency at Trouw is a favourite night of many locals for that exact reason.
We caught up with Olaf for a quick babbelen about programming, his role at Trouw, the original newspaper and Amsterdam's all night partying laws..
1. Trouw is something more than a club, being an art and cultural space and also incorporating an excellent restaurant within the actual club space which is pretty unique. How easy is it to manage the different elements of the space without compromising the dance floor experience and to what extent is the whole venue focussed on the club's music program?
To be honest it has been hard to get all three basic elements of Trouw (food, music, art) at the level at which they are right now. Although Trouw is one entity, in fact running a restaurant, a club or an art space is a craft on its own. So it has taken a lot of effort to get it right and will continue to take all our energy until the very last day. The club is the biggest in size and name, but we try to give each element all the attention it deserves and to make decisions that benefit Trouw as a whole, not just the club or the restaurant alone.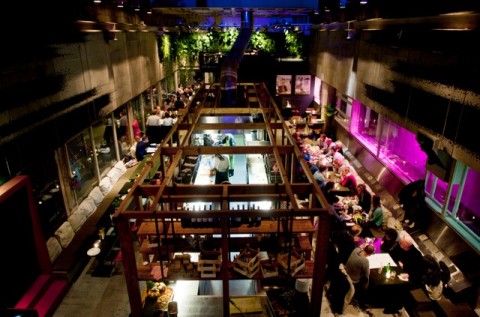 2. The history of the print factory is not only a major part of the Trouw story but presumably it's primary inspiration. Can you explain a little of the historical background and particularly the role Trouw played in the life of Amsterdam in the war years?
The name Trouw in Holland was synonymous for the newspaper Trouw, to this day still an important national newspaper. When we found the building, we just started referring to it as Trouw, because there was a big Trouw logo on it. At the same time, the word 'trouw' has a really nice meaning: being loyal or faithful. For the newspaper it meant being true to the Dutch flag, as it started as a resistance paper against the Germans during the 2nd World War. Luckily the newspaper gave us permission to use the name Trouw, officially we are called TrouwAmsterdam to make the difference visible between the club and newspaper. For us the word Trouw means staying true to our own values, being true to our guests, artists and making our own dreams come true.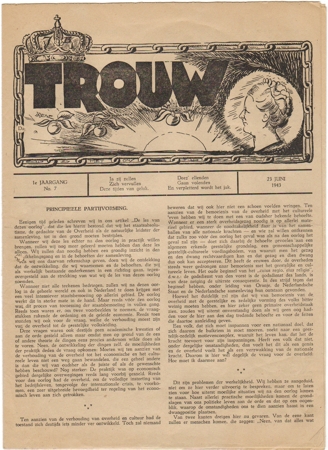 3. Can you tell us how you came to be 1st involved with the Trouw project and how your previous experience was important in you getting involved?
Before Trouw our company and its founders did another temporary club/restaurant/art space called 11. This was on the 11th floor of the former Dutch Post building next to the Central Station.
This was run by my older brother and it's there that I learnt how to program a club. When 11 had to close because the building was torn down, I was convinced we had to do another project, which would continue the legacy of 11, but would hopefully reach even further. Due to the success of 11, we were offered a lot of empty buidlings, of which Trouw was the dream spot and we were had to the opportunity to continue. It was down to my brother Brian and his partner Koen, who I see as the true founding fathers of the 11 and Trouw projects, that I got the chance to give it a try myself.
4. You are a respected DJ yourself and also responsible for programming DJs and artists at the club. What other roles do you undertake at Trouw and how do you find time?
I would say most of my time is still in running and programming the club, but as one of the owners I'm also involved in all the other parts of the company. Luckily we have a tremendous team of people, each specialised in what they do and they actually give me the freedom to have the role that I have. Time management is always a challenge though! haha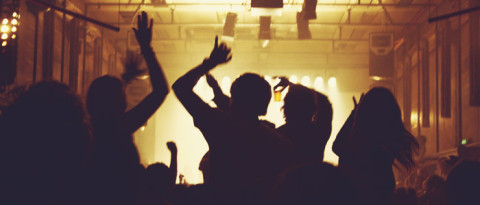 5. Do you have a life outside Trouw or has it completely overtaken your being?
I didn't in the first 3 years after opening, ask my wife! But especially in the last few months I've really tried to have a social life again, take more time off and to enjoy the other pleasures of life. At the same time, Trouw is my home and the place where practically all my friends are involved in some way or another which makes it a very special place to be able to work.
6. Part of the Trouw ideology is "what happens in Trouw stays in Trouw" which I think we can all relate to but in practice how easy is it to maintain this approach and how much interference to you have from local authorities such as police and licence control.
Well, it's not so much 'what happens in Trouw stays in Trouw' in the sense that we want to create a myth of mysterious things happening in the club. The no photo/video policy for instance is more about asking and stimulating people to be in the moment, enjoy music, experience the club and to interact with each other. Instead of shooting crappy video/photo images that flood YouTube and actually stop you from experience the place and music that you are witnessing. As to local authorities, we had a difficult start with a licence until 3am in the first months of our existence. But by proving ourselves to the police and city council, lots of open communication and really taking care of the local environment and our guests, we have gained their trust.
Ultimately resulting in the first 24 hour permit the city of Amsterdam has even seen, which was celebrated by the Mayor of Amsterdam himself coming to play the first record at the club. Nightlife will also be closely monitored by the authorities, but we have never felt so much support from the Mayor and authorities as now. They truly value the importance of nightlife culture for the city.
Check out Trouw's House Rules on their Website homepage.
7. It would be fair to say that socially, and perhaps culturally, Amsterdam is a less repressive and more enlightened city than Glasgow.You mention that the Mayor of Amsterdam got behind the decks at Trouw last January. How did this come about and was he any good?
I'm not completely up to date on the situation in Glasgow, but judging from the opening times of clubs, it does look a bit more conservative than Amsterdam. Amsterdam is and was of course known as a city of pleasure and freedom for years, but that in fact was not true in the last 5-10 years. With the rise of property prices, economic boom, the freedom Amsterdam was known for actually declined and various Mayors have not been pro nightlife at all in the past years. But since 2 years Eberhard van der Laan has changed that.
Thanks to him, the various night mayors and the hard work of lots of other creative people connected to nightlife, the city is on the map again and he realises is that it's important for a city like Amsterdam to have good nightlife in order to market the city and compete with places like Berlin, Paris or London. As a DJ, Eberhard was clever enough to ask his son (who visits Trouw regularly) for assistance and he chose a record by the local guys Detroit Swindle. After that Tom Trago played, so we will never know if he can really play!
8. Trouw has become established as one of the great clubs in Europe within a comparatively short space of time having only opened in 2009. Why was the decision taken to close at the end of 2014? Was this always part of the plan?
Trouw as always a temporary project, because we knew the building was destined to be redeveloped. Initially we only had a 2-year lease and we are very fortunate to have been able to run it until now, or I would have been pealing potatoes for the rest of my life. We like this temporary nature as it forces us to make things happen now, instead of tomorrow. It great to build something special and to stop it at its climax and start something new. The decision to close is also forced on us, as the building has been sold and will be redeveloped into a student hotel in 2015.
9. What is in the pipeline for life after Trouw?
I'm not sure, I'm hoping to take some time off and travel to think about it. But I'm sure music, art and food will always be in my private and work life. It would be great if we could get a new spot for another project, and could pass something on to the next generation. I would love to see a new project, run by the young guns of Trouw.
10. And finally, sometimes club operators take themselves a bit seriously but we think a club should always be 1st and foremost about a good time and a happy experience for the people who attend. What do you have in mind to make sure the final year of Trouw is remembered as one of the great party experiences of all time?
We are constantly thinking about crazy and fun things we can do to make the last year extra special. One of those things is the pop-up bowling alley called Club Lebowski we just installed downstairs in our basement.It's so successful that we've just extend it another month so people can go bowling during the week and during clubnights. 
Trouw is indeed serious about music and what we do, but we also enjoy to mock ourselves and not take things too seriously, for instance with our Summer Closing movies or the infamous Carnaval of last sunday, where everyone dresses up and all our resident DJ play 30 minute sets with the shittiest Carnaval hits around.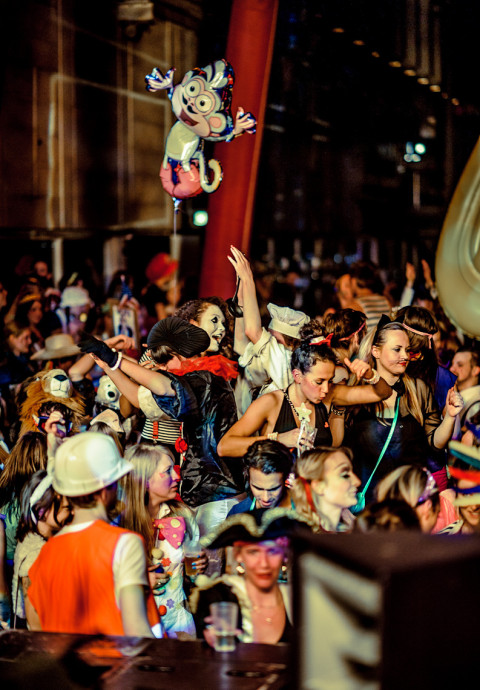 Met vriendelijke groet!

Advance Tickets for Saturday are available from here and both in store and online from Tickets Scotland.
To wrap things up here is a recording of the disco/house set that Olaf Boswijk played in De Verdieping during the LET Weekender at Trouw Last Year…
https://soundcloud.com/let-amsterdam/olaf-boswijk-at-let-trouw-amsterdam
17:51 • 9 Mar 14