Loose Joints is a fresh night based in Glasgow who began with a strong start hosting a rare Legowelt DJ set in another smokey Glasgow basement. The collective consists of three residents who have rapidly grown from playing together at house parties to showcasing Glasgow with International talent. Keep an eye out on their Facebook Page for what's lined up for the rest of 2016…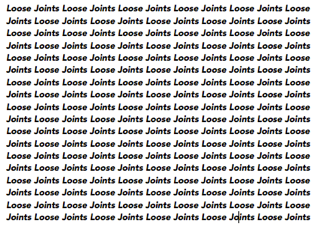 As good promoters as they are, this appears not be the reasoning behind providing such a special first party. With a pure passion combined with a trio of open musical minds: They thrive on discovering new sounds which entail House, Techno, Afrobeat and Post punk to name but a few. This formula can sometimes be too esoteric and hard to pull off. However, triumphantly they have done so.
"We are definitely not restricted to one genre, as time progresses you will see that in our bookings, but also how we play and what we play, we like to keep it open and be able to take the dance floor in any direction"
Be sure to listen to their resident Chester's radio show on Sub City called "Stop, Now Dance". His vision: To provide the listener on an educational tour guide into the vast array of weird and wonderful sounds the world has to offer including Funk, Post-Punk Reggae, Electronic & Afro-beat. The last theme of their show was a Legos Love Affair which provided music from some of Nigeria's greatest musicians, you can listen to it HERE.
Over the past 5 years our local bookings showcasing new club nights in Glasgow and Edinburgh have all been great and each unique to one, we feel that this find may be our best yet. We very much are looking forward to hearing them play this Wednesday and believe you will too!
Here is a sample of 5 tracks you would typically hear at a Loose Joints party…
Push/Pull – Bang The Drums – Zanzibar
TRP – Pano
Tenderness – Keep On Trying

Shina Williams – Abjou logun
Dan shake – Glitter Disco
This Wednesday is a local affair with Loose Joints and Sub Rosa's long running resident specialists Spittal & Nowicki. Entry is £5 on the door from 11pm…
10:58 • 19 Apr 16