Nick Höppner is a longtime Panorama Bar/Berghain resident, and until 2012 he was the label manager of the club's in-house imprint, Ostgut Ton. Ahead of his Subculture debut we sat down to chat about the residents, label tips, vinyl pressing plants and his upcoming debut solo album 'Folk'…
A few of the Subbie crew saw you play in Panorama Bar back in 2013 and couldn't help noticing you had a few releases on Subculture resident Domenic's '7th Sign' imprint in your record bag! Whats your favourite release on the label?
My favourite is Lil' Jazz "Sound Of The City" (Hutt's 2 For 1 Mix). I really have to restrain myself not to play it all the time. I also really love Keith Tucker's, Detroit Saved My Soul" EP and more recently Marcellus Pittman's EP.
The term "house music". There are almost as many stories about its genesis as there are records that fall into that "genre". What are your thoughts on where it came from? What does it meant to you?
I still like to think that House is the mother of them all. In a way it can be argued that Techno for example is just a sub genre of House. House music has this long standing historic significance but of course it has become a genre with thousands of sub genres, which all have their own set of rules and sounds and its own aesthetics. Of course you still have local scenes, which might have a local sound or local hits which haven't been big anywhere else, other than in that particular city, club or region. House is more about styles than locations these days.
You're often described as a truly dedicated figure in today's electronic music world. Do you ever feel you have "been there, seen that, done that" by now? Are you still fortunate to have a passion for it?
Oh definitely, especially over the last two years as my situation has changed quite significantly. This is the first time ever I am relying on my DJing and production only. I am flying alone for two years now, before that I always had another job on the side or daytime jobs which provided the certain safety on the one hand, but also took up a lot of time. So I always had to divide my time and couldn't really focus on one particular thing. That situation is still pretty fresh and has been very enjoyable to be honest. Just being responsible for myself and digging for records, playing out a bit more, and spending a lot of time in the studio. This has kind of rekindled my love for the music and the DJing, more than it did the opposite.
How important is the role of the resident?
Very important, I think it's probably the same at Sub Club. It wouldn't be what it is without the residents and the same goes for Berghain and Panorama Bar. I think it's pretty important in establishing a relationship between crowds and the club. If you have great residents they arguably become more important than the actual programming of international headliners, or at least as equally important. This inspires a deeper connection or level of loyalty that you wouldn't get if you had a club that was only booking international people.
Tell us a bit about your residency at Berghain, how often are you playing there now?
At Berghain I play once a month (That's the rule for everyone.) Mostly it's Saturday or Sunday and it can be like warm up at midnight on Saturday or the closing set way into Monday morning. Everyone once in a while plays on a Friday too. Mostly Saturday or into Monday.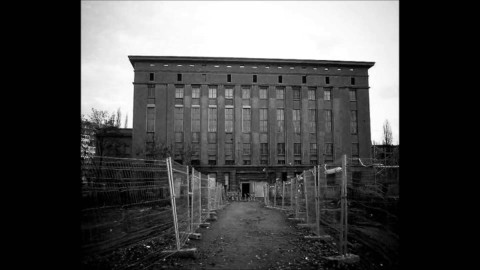 Up until two years ago you ran Ostgut Ton, the in house label for Berghain/Panorama Bar – how is this label run differently from the traditional label format?
I was managing the label up until the end of 2012. When we started out it was meant just for the residents as a platform and an extra opportunity for the residents. At the beginning there as no ambitions to look outside of that core of residents, and because it was part of that bigger company who were running the club maybe the financial pressure was not as important as it would have been for a completely independent small label which was starting out.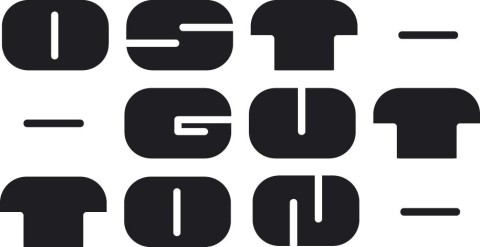 We were lucky enough to use the infrastructure, the office, the computers, the internet, whatever. I guess it was more care free with regards to what freedom the artists were having. Usually we were happy to release anything they were bringing to the table. There was no A&R'n in a conventional sense. We never sat down with them and said "we need a hit" or "we need three hit singles on the album" or "do this do that." We tried to keep it as open and as free as possible for the artists. As for the working environment the top level of the Berghain building is the office floor. It has everything an office needs, couple of rooms, toilets and kitchen. Actually because it's pretty high up, there is nice view over the area. Sometimes when people were coming into the office on Monday mornings the club was still going downstairs.
The label wasn't set up for pure economic purposes. I don't wanna say that all other labels were set up for that reason, but they have to think about that harder. As a small label if you have a couple of releases which aren't selling it can be the last nail in the coffin. When you're running a label you obviously have to think about money and what sells at a certain point, if you don't you won't be able to release a lot of music. That was something we didn't really have to worry about as it was already embedded.
With the label's 10 year birthday on the horizon, have you got any big celebrations lined up or any special releases in the pipeline?
All of the residents/label artists got an email from Jenus who is now managing the label asking for music for a 10 year anniversary compilation which is coming out in autumn. We have a deadline for April/May and everyone is working on it right now. I hope Tama Sumo can be convinced to do her second solo track for that one. The first time she's done something solo was for the 5 year anniversary.
Do you have any all time favourite tracks which were signed to Ostgut Ton?
I am really fond of LB Dub Corp 12 inch, (Luke Slater's more house synonym) is definitely one of my favourites.
Also like Prosumer's 12 inch with Tama Sumo called Rarified.
And finally 'Shedding the past.' Even if I wasn't managing the label I would still say this was a classic.
https://soundcloud.com/ostgutton-official/sets/shed-shedding-the-past
If you could give someone a few tips before starting a record label what would they be?
Don't expect to make a lot of money. There is no money in releasing music. Those days of making big money are over. I really believe that. I still think that you can make a modest living running indie labels. This could work for small ones run by one or two people who do it cleverly. If that's what you wanna do, there is ways to make enough money to get by.
Don't listen to too many people from the industry, as much as there are people, there are opinions. Of course you have to know about the basics about running a business, that's obviously important. Don't listen too much to so called seasoned members of the industry or managers. Trust your gut feeling and release the music you love and try to make ends meet.
This is your first time playing Subculture. What are your expectations of heading to Glasgow and of Harri & Domenic's weekly party (The longest running one in the world.)
I am super looking forward to this. It's one of the clubs on my DJ bucket list. I have a lot of friends who've played there already and they've been always raving about it, and I've seen a couple of videos on YouTube of people slamming the ceiling and totally going off. To be honest I have high expectations and I am super excited to be finally playing there and also meeting Harri & Domenic. Should be a good one.
I've been to Glasgow once before, only in and out. I really liked the vibe of the people, the way they engage with the music is really nice and exciting.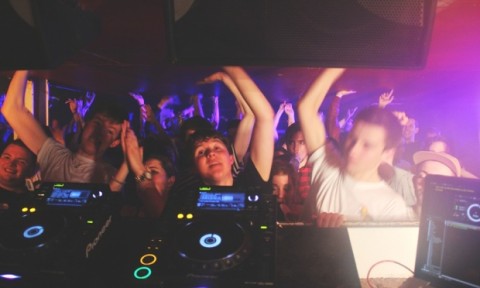 We are always interested to hear what other music artists are listening to at the moment. Any tracks or producers that stand out for you recently?
I just got some really nice promos actually. One project called Liit and they will be releasing a record very soon on Deep Mover. These are two guys based in Berlin, usually affiliated with Lack Rec. A nice relatively new label which does as a lot of good stuff. That's my local tip.
Another one I really enjoyed was from two Dutch guys. Jasper Wolff & Maarten Mittendorf. Their track is called Stellar Cult and it's out soon on Indigo Aera. It's very emotive, Detroit-y kind of Techno.
You're releasing your debut solo album in Spring. What have you got lined up for this and and how is the tour diary looking?
The album should be ready for March. We submitted the music before Christmas time but all the vinyl pressing plants are so busy these days with all the fucking major labels who are repressing their whole back catalogue for the 100th time, so the waiting times are insane. Vinyl is coming back round but if you put it into relation to the high times of vinyl sales I think it's still relatively small, but after the crisis of the last decade sales have been much better lately.
https://soundcloud.com/ostgutton-official/nick-hoeppner-rising-overheads
I've also got a label tour and series of parties lined up here in Berlin at Panorama Bar, then Corsica Studios in London in April, Lyon in France and hopefully one in Paris, most probably heading to Japan and somewhere else in South East Asia in May, then later I hope to play South and North America.
Nick is one of the pillars of the scene that Berghain built, an excellent producer and remixer but also an obvious master of his craft. We're pleased to bring him into the fold on Saturday for a night to remember.
Advance tickets on sale HERE or from RA.

21:50 • 22 Feb 15