SUB HUB – 27TH MARCH – 26TH APRIL 2015
Glasgow's Sub Club is unarguably Scotland's most famous electronic music venue. First opened in April 1987, The Subbie has always been a huge part of Glasgow's musical landscape packing in crowds week after week thanks to homegrown stars and global luminary guests.
In five weeks time Sub Club will launch Sub Hub, a brand new venture, taking place throughout the month of April in a unique loft space in Glasgow's City Centre. This will bring together an inspired aesthetic concept with a cutting edge calendar of one-off workshops, events, and creative experiences with the added bonus of an on-site cafe serving quality food and a fully licensed bar.
What is it? Sub Hub is a fantastic opportunity for interested people, especially those in and around the electronic music and club community, to engage with artistic people from related creative-industry backgrounds and to take part in workshops, watch films, socialise, network and hang out in a relaxed and inspiring environment. All this situated in an extraordinary loft style studio space looking over the central stretch of Glasgow's Style Mile. For four weeks the Subbie is bringing together a range of the city's most cultural, musically relevant and cutting edge artistic institutions for a unique pop up experience. A roll call of recognised and highly respected brands and creative partners will be showcasing their skills and experience alongside an impressive array of new talent and upcoming tastemakers from our world famous music scene.
Who is involved? Along with local collaborators across the artistic spectrum, our good friends at Red Bull Music Academy are in town during the opening weekend and they will be hosting the official RBMA Radio broadcasts live from the Hub. For the first time ever they will also be introducing the RBMA Breakfast Club on Sunday March 29th with an inviting and enticing mixture of cultural titbits to accompany your breakfast rolls and coffee.
Keeping the radio airplay going throughout the month of April, local broadcast specialists Sub City will also be pitching in, streaming live over the four-week period.
To keep us all fed and watered we will be teaming up with one of Glasgow's best local eateries, offering a unique food and café experience for the duration of Sub Hub. We will also have a fully stocked bar with a portfolio of world-famous drinks brands on offer, for those who like to enjoy a light refreshment. Full details to be announced soon.
How to get involved? The Sub Club is inviting promoters, artists, labels and other interested parties to help programme and curate the event and join in this home-style celebration of Glasgow's creativity and musical originality. Alongside the music industry components, The Sub Hub will incorporate shows and exhibitions, workshops and talks from innovators across the wider spectrum of art, design, fashion, photography, spoken word and any other relevant art form.
Anyone interested in submitting any ideas or projects for consideration in the program should please send full details to hub@subclub.co.uk.  For Glasgow's creative souls, this is an opportunity not to be missed.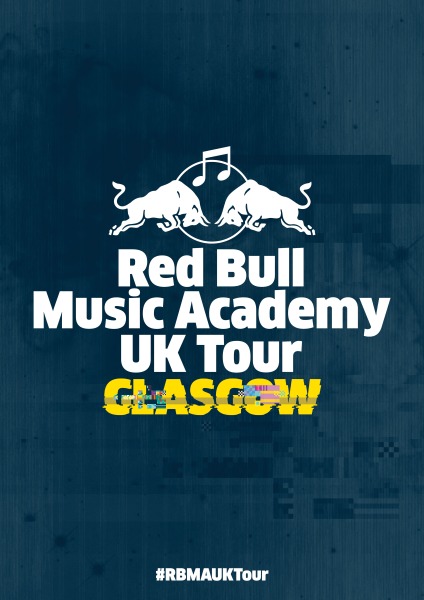 Meantime, it's also worth a mention that during our launch weekend, Red Bull Music Academy are also joining us in hosting Subculture on Saturday 28th March, where Harri & Domenic are delighted to welcome back one of the genuine originators of the Detroit Techno sound, the legendary Derrick May. Surely destined to be the highlight of RBMA's Glasgow takeover, this event will also showcase a live performance from the very excellent Paranoid London.
Full info and tickets on sale HERE.
Keep an eye out for more details and exciting announcements regarding the Sub Hub events programme over the coming weeks! We hope you can join us…
———————————————————————————————————————————————————————————-
FOR MEDIA ENQUIRIES, IMAGES AND INTERVIEW REQUESTS, Please Contact: Kieran Adie, Sub Club, kieran@subclub.co.uk
USEFUL LINKS AND MEDIA TAGS:
Website: http://subclub.co.uk/
Facebook: https://www.facebook.com/subhubglasgow
Twitter: https://twitter.com/subhubglasgow  @subhubglasgow
Hash Tags: #SubHubGlasgow #SubClub 
08:59 • 26 Feb 15