Fri 04 April
FRI-OPTIMO (Espacio) with 2 Bad Mice Live and Direct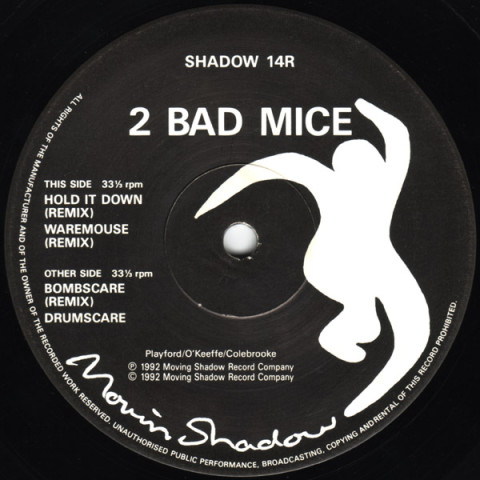 Optimo are generally not nostalgic and are certainly revival averse but when we heard that 2 Bad Mice were playing occasional live shows, we immediately fired off an email to see if they would play Glasgow.
Pioneers of UK Hardcore, 2 Bad Mice formed in 1991.
Their biggest hits, the Belgian new beat sampling "Bombscare", "Hold It Down" and "Waremouse" are still big club hits to this day, the latter sounding like it might have been made just last week. Released on the hugely influential Moving Shadow label and produced by UK hardcore don, Rob Playford they also made a series of insanely inventive EPs under the alias Kaotic Chemistry (Twitch recently sampled their Drum Trip ii classic for an upcoming release). They've been playing their records for 20+ years so are delighted to indulge our love for their music by inviting them to The Sub Club for their first ever appearance north of the border.
This will not be a 90s rave night, but as night at Optimo is always a bit of a rave anyway, with the addition of 2 Bad Mice we anticipate a night of all out mentalism.
2 Bad Mice are currently Sean O'Keeffe and Simon Colebrooke. If you don't know their music, Youtube 'em.
BUY TICKETS